This biomass wood pellet plant project report aims at discussing wood pellet market and wood pellet plant technology, and gives an overview to wood pellets production.
Biomass wood pellet market
Nowadays the environmental problems become sieve and energy sources decrease sharply, so the world pays great attention to environmental protection and energy replacement. Biomass energy, as a new kind of energy source, can not only supplement the shortage of conventional source of energy, but also have significant environmental benefits. As a result, biomass energy has become one of the key energy development sources.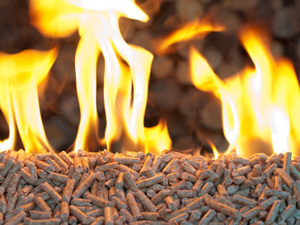 Compared to other bio energy technologies, biomass pellet fuel technology is much easier to realize mass production, at the same time, biomass pellets are more convenient that natural gas, petrol or other energy. Therefore, the biomass pellet making project will have good economic and social benefits.
In some agricultural countries, like China, there are large quantity of stalk, peanut shell, rice husk and other cheap agricultural wastes produced every year, so previously domestic biomass pellets were made from these crop wastes. However, because of the concentrated raw material supply, easy to press and high heat value of wood sawdust, it has been developed fasted as pellet fuel resource since 2008.
There are 3 types of wood pellets fuel: pellet shape, block shape and briquette shape. The briquette and block shape wood fuel is usually used in large scale power plant or boiler factory, while small pellet shape wood fuel is used for home, small or medium scale power plant and boiler. It is estimated that wood pellets fuel sell much better than briquette fuel or block fuel.
Now there are some wood pellet manufacturing plants all over the world, but it is still far from enough. It is estimated that to the year 2020, the demand for wood pellets will triple in EU nations, which is about 50-80 million metric tonnes. This means if domestic supply is not sufficient, they will have to import from other nations.
The price of small bag wood pellets in USA market is about 170USD/tonne, while large package is 135USD/tonne. In Sweden it is 150USD/tonne, while the FOB price of bulk wood pellets is 80USD/tonne. Exclude production cost, it is still profitable to establish wood pellet plant.
Biomass wood pellet plant technology
Generally the complete biomass wood pellet plant flowchart can be seen below:

(click the image and you can see a larger file.)
The key technology in biomass wood pellet plant is the pellet mill. There are 2 types of pellet mills: flat die pellet mill and ring die pellet mill. Flat die pellet mill was developed earlier, but because of its low productivity (50-400kg/h per set), it is not suitable for industrial use. Nowadays, industrial wood pellet making usually apply ring die pellet mill.
The ring die pellet mill technology in China now is mature and can compete with those manufactured by UK, USA, etc. The key parts of a ring die pellet machine are roller and die, which are also main wearing parts. One piece of roller can be used to produce about 200-600 ton of pellets, which costs around 1000-3000RMB; while a piece of ring die can produce 700-1000ton of pellets, which costs above 3000RMB.
So we can draw a 1ton/h wood pellets production cost sheet here (based in China; 1USD=6RMB):
| Item | Price | Amount | Cost (RMB) | Remark |
| --- | --- | --- | --- | --- |
| Wood sawdust | 100RMB/ton | 1ton | 100 | Counted depending on sawdust that has proper moisture content (8-18%) |
| Electricity | 0.8RMB/Kwh | 100Kwh | 80 | The price varies in different areas |
| Labor | 50RMB/Worker | 1worker/ton | 50 | Everyday produce 8tons |
| Equipments wearing cost | ------ | ------- | 15 | |
| Depreciation of equipment | ------ | ------- | 15 | 400,000RMB, 10 years depreciation, annual productivity 2640 tons |
| Administration expense | ------ | ------- | 30 | Estimated |
| Sales expense | ------ | ------- | 30 | Estimated |
| Financial cost | ------ | ------- | 30 | Estimated |
| In total | ------ | ------- | 350 (about 60USD/ton) | ------ |
Conclusion
The pellet production technology is mature now and there is great market demand for wood pellets, so it is time to invest into wood pellets production.
The cost of wood sawdust is the key factor that influences wood pellets production cost, so it's vital to solve the problems of raw material cost and supply. If sawdust costs too much, the profit will be cut down greatly.
Advice
Before setting up a complete biomass pellet plant project, do market positioning and analysis. This can help you sell well later.
If your targeted customers are residential boilers, power plants or thermal power plants, you can organize professional staff to offer technical support to them and help them accept wood pellets fuel.
To cut production cost to the least, it is important to choose your project site in order to solve raw material supply.