What's EFB?
EFB, short for Empty Fruit Bunch, is a byproduct palm fiber of palm oil mills. It is abundant in palm oil plants mainly in South East Asia. As a good source of biomass waste, it doesn't contain any chemical or mineral additives.

palm tree oil palm fruit
palm kernel
EFB is a fibrous material with fiber length of 10-20 cm, so it should be shredded before processing. Since the moisture content in EFB is about 67%, pre-processing is necessary before making into renewable pellets to meet the energy demand of palm oil mills or any other industries.
According to the survey, the palm fiber
pellet mill line
can be connected with palm oil industry. Therefore, the EFBs can be put into practice close to palm oil plant for lowering transportation costs.
EFB/palm fiber is a special kind of first grade pelletizing raw material, but it is also hard to process because of its high water and oil content as well as its great obdurability and hardness. So, to process palm fiber requires exclusive equipments.
| | | |
| --- | --- | --- |
| | | |
| EFB | Palm Silk | EFB Pellets |
What equipments are used to make pellets with EFB?
Dryer: it can dry the palm fiber and decrease its moisture content from 30-50% to 8-18%, which is suitable for pelletizing.
Palm fiber crusher: it can cut the palm fiber into 3-5mm length.

Palm fiber pellet mill: it can press the crushed palm fiber into dense cylinder pellets. The pellet mill designed by GEMCO can make pellets without adding any binder.

Cooler: it is efficient in decreasing the temperature of hot EFB pellets, so that they can be packed directly after cooling.
Palm fiber pellets packing machine: you can choose to pack the EFB pellets in small bags for sale, or large bags for sale or storage.
Our company has discussed with our customers about the palm fiber pellet mill line and found the best way to process palm fiber EFB pellets.
We have made change to our drying and crushing equipments. Also, the electric motor and main parts of
EFB pellet mill
is adjusted to suit palm fiber. Now we have helped our customer build a
palm fiber pellet mill line in Serbia
and get good result.
4-5ton/h palm fiber pellet mill plant in Serbia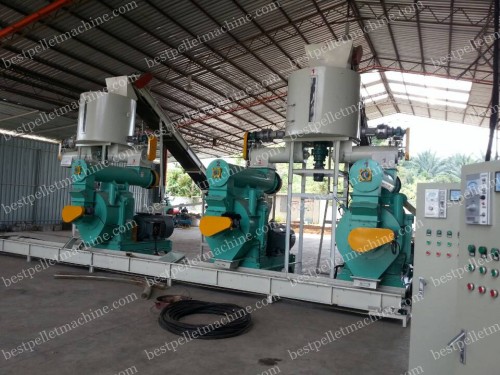 Palm Fiber Pellet Mill Line Technical Flowchart:

Note: the capacity can be 1-6ton/h.
Crushed Palm Fiber
Palm Fiber Pellets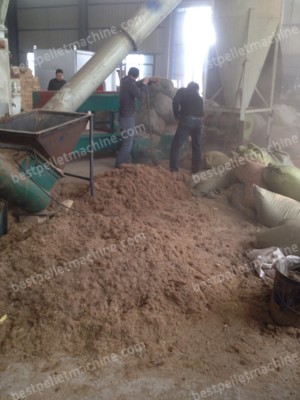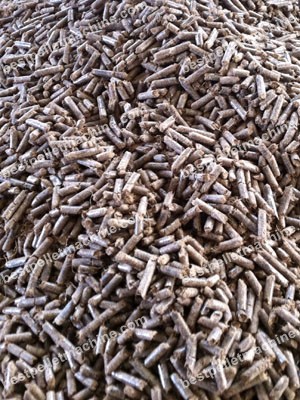 If you have empty fruit bunch or palm fiber as raw material, and want to make pellets, just fill in the blanks below to tell us your requirements. We will respond you within 24 hours.