The raw materials for this wood pellet line are local wood, wood shavings and sawdust in Morocco. In order to achieve production capacity of 3.6-4.5ton/h, we planned 3 sets of ring die pellet mills for this line.
This line is finished building on April, 2015.
According to materials provided by the customer, wood blocks are processed by wood chipper and enter wet material bin, then they are processed by crusher and enter the dryer. While the wet wood shavings are conveyed by the belt into the sieving (screening) machine, then also enter dryer. After that, all the materials enter dry material bin.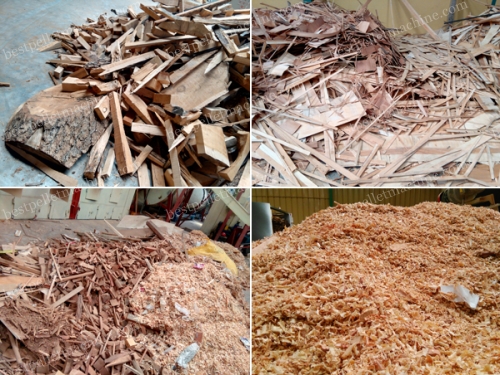 Conveyor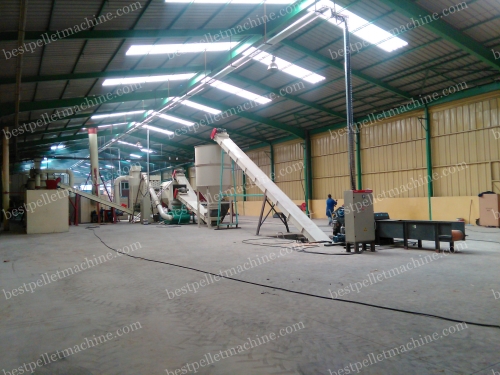 Crusher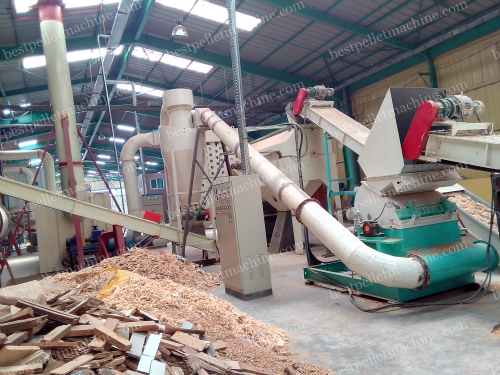 Dryer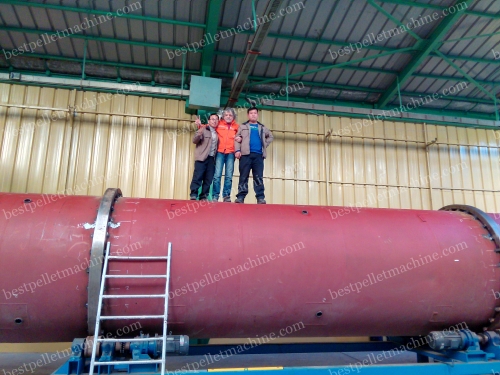 When the dry material leaves dry material bin, it is conveyed by belt into sieving machine and then elevated by elevator to the wood pellet mill. Those dry shavings and sawdust are directly conveyed by belt into sieving machine, and then elevated into wood pellet mill.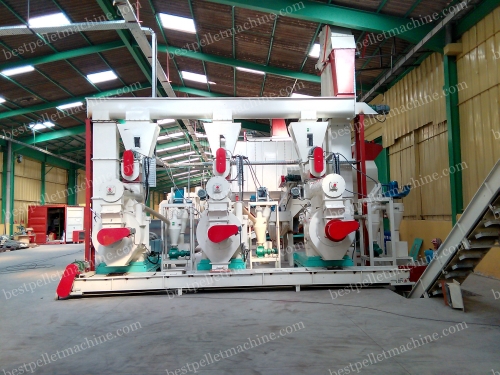 Wood pellet line overview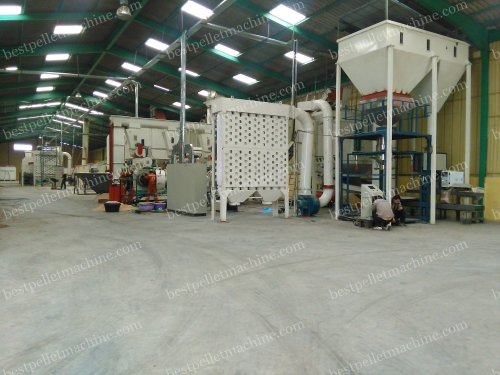 After pressed by wood pellet mill, the wood pellets enter the cooler and then elevated to finished product bin for packaging.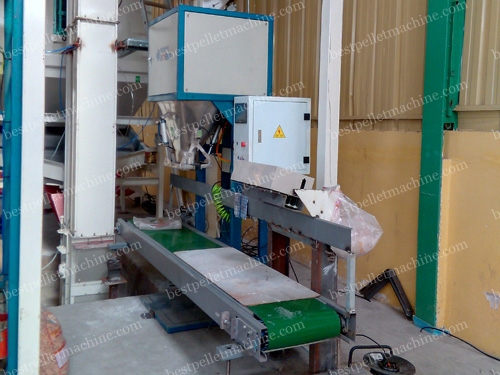 Pellets in bags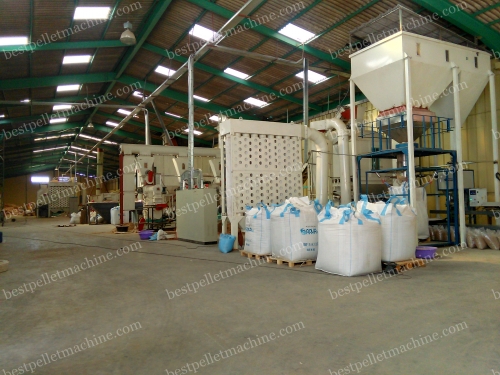 Wood pellet line outside view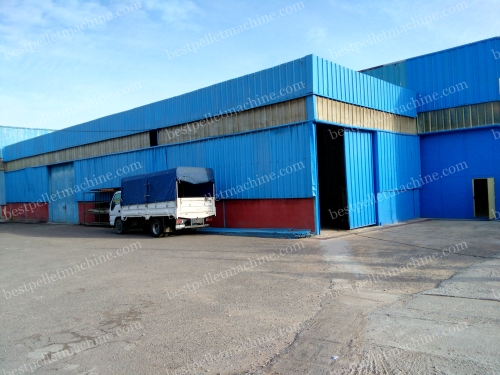 This line utilizes dry material bin, which is used to store dry materials from the dryer, so that the materials are stored for offering efficient raw material to the following procedures; at the same time, this design can meet the whole line production with less manpower.
The rotary dryer is 3-layer. Compared to single layer rotary dryer, it has much higher efficiency and drying capacity with the same heat supply, which can better meet customer need.
This wood pellet line is very successful. The workers and managers quite satisfied.