The ambient cooling-air flows vertically through the discharge-mechanism and the layer of pellets. If retention time and cooling air-flow setting are optimal, outlet temperature of the pellets of 2-5℃ above the ambient temperature can be achieved.
The complete cooling system includes cooler, cyclone, air lock, and cooling fan.
The cooling machine is commonly used in complete biomass pellet plant.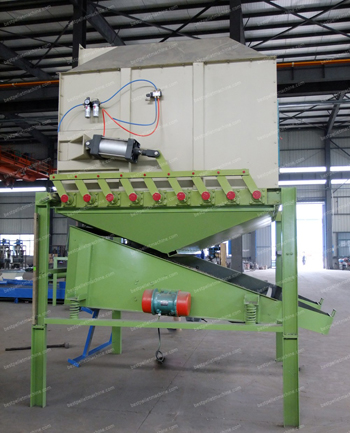 Technical Parameters
Model
SKLN11×11
SKLN14×14
SKLN16×16
SKLN18×18
Capacity (feed)
1-2t/h
3-5t/h
5-7t/h
10t/h
Main power(kw)
0.55
0.75
1.5
1.5kw
Cooling time
10-15 minutes
Moisture reducing (%)
≥3.5
Volume
1.1m3
2.25m3
4m3
6m3