If you want to invest in wood pellet business, we suggest you to build this series wood pellet line with capacity of 0.7-1TPH.
Let's see the normal capacity for the new investor.
1TPH Wood Pellet Line Flow Chart: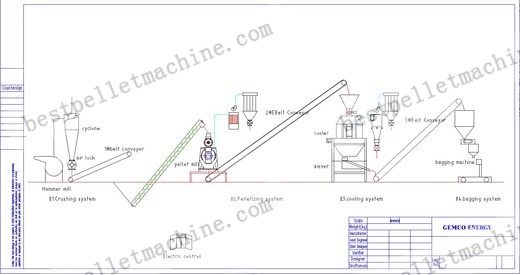 Click to see larger image
This is the medium capacity in wood pellet producing line industry. If your budget is limited and don't have too much raw material, the 1TPH wood pellet line is the ideal pellet prodution line for you.
Wood pellet line composition
Hammer mill, belt conveyor, pellet mill, cooler, pellet bagging machine, etc.
Customer Case of 1TPH Wood Pellet Line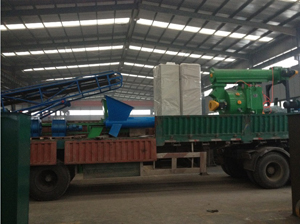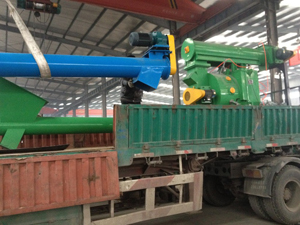 Features of 1TPH Wood Pellet Line:
Quickly put into production! High investment return!
Simple structure, only one main pellet machine (ring die pellet machine).
Small space requirement(800-1500㎡), and easy to control dust.
Save manpower, easy to operate. Easy to maintain.