Acacia, also known as thorntree, whistling thorn, or wattle, is a kind of shrub that is widely grown in Australia, Indonesia, Malaysia and especially Vietnam. In these places, people usually use acacia as wood for making furniture or other purposes. As a result, plenty of sawdust is remained waiting to be made use of.
Some investors outside Vietnam see the opportunity of making wood pellets with acacia sawdust. So they buy ring die pellet maker and build pellet plant in Vietnam.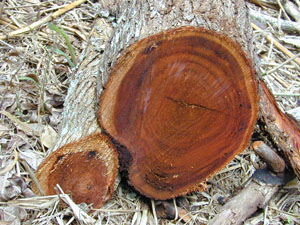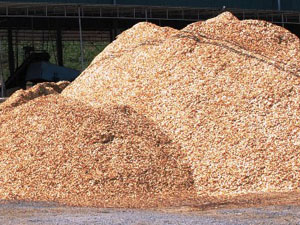 The general process of acacia wood pellet making
1. Many users have the raw material of acacia sawdust, so the first step is to dry the sawdust since it often contain high moisture. This step needs a conveyor and a rotary drum dryer. The dryer made by GEMCO can dry the sawdust to <18% moisture content, so that it is best to make wood pellets and will have the best forming rate.
2. After drying, the sawdust is conveyed to the ring die pellet maker. Since GEMCO pellet experts know the best compression ratio of acacia pelletizing, the pellet maker can make the sawdust into excellent wood pellets.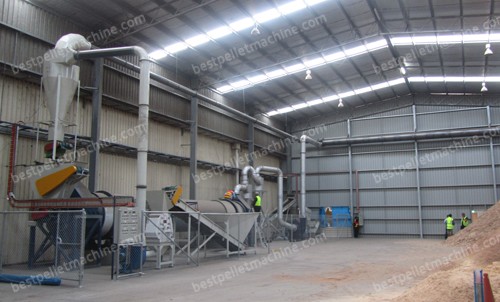 3. Then the pellets should be cooled with a pellet cooler. The cooler can also sieve the pellets, so that poor quality pellets and powder will be collected and reproduced.
4. If you make pellets for sale, the last step goes packing.
About pellet maker manufacturer
GEMCO is a leading pellet maker manufacturer in China and have built over 100 small and large pellet making plants home and abroad. But this doesn't mean we have the lowest price.
One of our customers that is a novice in pellet making field only purchased pellet maker from us and buy other equipments from other manufacturers since he wanted to cut down cost. As a result, the auxiliary equipments didn't match our pellet makers, and the dryer was not effective at all! Although he saved cost in buying equipments, he would spend more in labor and repairing.
GEMCO has many years of experience in building wood pellet plants, and our facilities are made from high quality raw materials. We can guarantee all the equipments you buy from us will work efficiently.
So if you want to make acacia wood pellets in Vietnam, Australia, Indonesia or Malaysia, you can choose us.