HOME
> Free Custom Design Pellet Mill Plans
We offer 100% free biomass pellet mill plans for you. As long as you offer us your raw material, capacity requirement, workshop size and budget, our experienced pellet mill plant engineers will give you a customized plan that suits you best.
As an investor, before you make the decision to build the biomass pellet mill line, the factors you have to be considering are as follows:

1. Fund
Funds for equipments
Funds for plant construction(depending on the complexity)
The fund determines the investment scale, while the investment scale determines the equipment selection
2. Equipment selection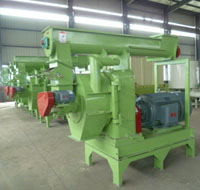 Biomass pellet production machine derived from feed pellet mill. It was Europe who first developed the biomass pelletizing technology to produce pellets from raw material wood sawdust. In other countries like the United States and Japan, biomass pellet markets are also in large scale.
In China, biomass pelletizing started a little later, but develops extremely fast. Nowadays the biomass pelletizing equipments made in China are widely used all over the world. Unlike some manufacturers whose equipments have low stability, main components wear seriously and the production has high energy consumption, our pellet production machines are durable to use and consumes much lower energy. A ring die can be used to produce 800-1000 tons of pellets; for some kinds of raw material, it even reaches 1500 tons, which excess that of European countries. The biomass pellet plants we built for our customers in foreign countries proved the quality of our equipments.
For different raw materials, the pellet processing technology may vary.
* For sawdust, we do not to pulverize it, therefore the first step begins from raw material cleaning, that is, to get rid of impurities like stone, metal scrap or something else. Then goes to pelletizing, cooling, sieving and packing. If the sawdust is too wet, it should be dried before pelletizing to a moisture content of 13-15%.
* For other biomass raw materials like tree branches, EFB, stalk and straw, etc. the first step may be drying and crushing/chipping, since their sizes are too large for pelletization. After that, the procedures are similar to sawdust pelletzation.
As a matter of fact, for processing different raw materials, the technology is not exactly the same. But we promise the technology we choose for you is the most suitable for you.
3. Address of wood pellet line
The sufficient raw material supply in surrounding areas can guarantee the stable operation of pelletizing plant
The low expenses of man power, water, electricity, etc. can reduce production cost
Convenient traffic can make the transportation and product sales easy
Complete infrastructure, suitable standard factory ready for use; if there is no existing plant, you can build a steel plant in order to shorten the construction period.
4. Biomass wood pellet market
Target market and its capacity
Target market prices
5. Operation cost analysis
Cost analysis
Energy consumption analysis
Labor cost analysis
Accessories life analysis
If you want to know an approximate operation cost or budget, we are able to provide you. See biomass pellet plant cost analysis.
Whether you have considered the factors mentioned above or not, you can feel free to contact us for details. We are able to design the most suitable biomass pellet mill business plans!