In January 2013, GEMCO officially became a member of China Association of Rural Energy Industry (the Association).
About China Association of Rural Energy Industry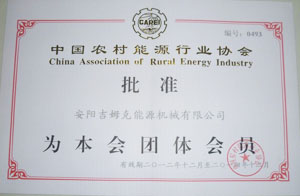 China Association of Rural Energy Industry, abbreviated to CAREI, is composed of voluntary enterprises, institutions, associations and organizations in the field of rural energy construction, manufacturing, construction and marketing. It is also an interdepartmental national trade organization approved by Chinese Ministry of Civil Affairs Corp. the Association has now set up 6 committees of solar thermal, energy-saving stoves, biogas, bioenergy, small scale power supply and new liquid fuels. Now it has 1076 members from a number of influential foreign and domestic enterprises and experts. This Association is under the supervision and administration of Ministry of Civil Affairs and under the charge of the Ministry of Agriculture, also guided by Planning and Design Institute, the Ministry of Agriculture, the State Development Planning Commission, State Economic and Trade Commission, Ministry of Science and Technology, Ministry of Construction, the State Forestry Administration and the State Administration of Quality Supervision Inspection and Quarantine.
GEMCO's Membership in CAREI
Our company began to apply to join the CAREI in the second half of 2012 and prepared all required materials. Later in the beginning of this year, we were approved to join the Bioenergy Committee of CAREI. Our advisor, the Senior Vice Chairman of the Association, gave us much guidance on how to participate in this Association as well as how to implement its activities. Becoming a member of this Association can not only help us know many well-known experts in rural biomass energy industry, but also get insight into the development of domestic and international trends and developments of biomass industry, which contributes greatly to the development of biomass energy machinery and exploitation of the market for our company.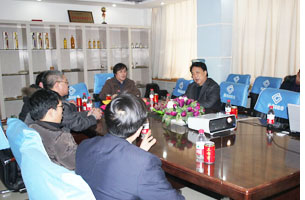 In order to implement the Association purpose of serving for the energy conservation, renewable energy and resource utilization based rural energy construction, improving the ecological environment and promoting the sustainable development of China's social and economic goals, we have made out our aim of acquiring the Henan Agricultural Extension Authenticity Certificate and becoming one of the National High-tech Enterprises.
The participation of GEMCO in China Association of Rural Energy Industry is just a beginning. Later it will help to increase our reputation and influence, obtain government support and preferential policies as well as strengthen our cooperation with domestic and foreign research institutions and colleges.