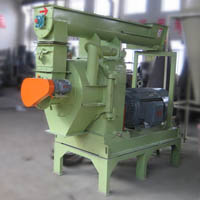 Ring die to large scale pellet mill is what heart to human beings. It is so important that its quality impact greatly on hourly output, electricity consumption and product quality, etc. of the pellet mill. Only to choose a good ring die can ensure the steady operation and production of pellet mill machine.
There are many choices of pellet mill ring die available on the market with varying quality. As a result, it is quite critical to choose a suitable pellet mill ring die for your own machines.
Here we will talk about how to choose the right pellet mill ring die depending on our experience in pellets production and use of pellet machines.
First, users should choose the most appropriate compression ratio of pellet mill ring die based on their production of different materials. Compression ratio means ratio of the work surface hole length L and the diameter Φ, as shown in the picture below: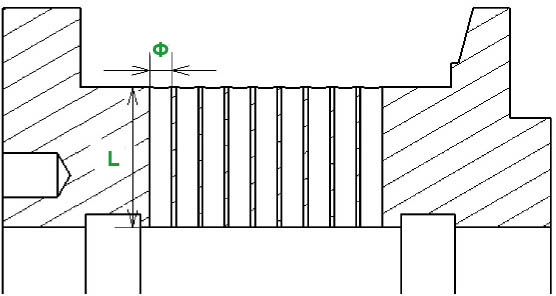 Secondly consider about the making material of pellet mill ring die as well as heat treatment and so on. Ring die generally are made from carbon steel, alloy steel, stainless steel, etc. by forging, lathing, drilling, and heat treatment processes. Every single process is crucial to influence the lifespan, output and quality of the ring die. Now the most popular material for making ring die on the market is 4Cr13 (also adopted by our company), which could reach a hardness of HRC50 or more by heat-treatment.
Finally, see the roughness of the die hole. if the hole is too rough, then it will affect the forming of pellets, even cause blockage or boring to the pellet mill machine.