Biomass pellet mill is hot sale now because of the popularity of biomass pellets. With the increasing price of fossil fuels as well as the worsening air quality, people have paid more attention to renewable energy. That's why biomass pellets are so popular.
What is biomass pellet mill?
Biomass pellet mill is the main equipment in producing biomass pellets. It can be divided into ring die pellet mill, and flat die pellet mill (If you want to learn more about flat die pellet mill, please click here). The capacity of ring die pellet mill ranges from 500-2000kg/h for one set. For larger capacities, we can integrate several sets of ring die biomass pellet mills together to form a biomass pellet plant.
As a matter of fact, the yield of biomass pellet mill is also influenced by the characteristics of different raw materials as well as their moisture content. Statistics show that 14-16% moisture content will turn best pellet result for biomass pellet mill.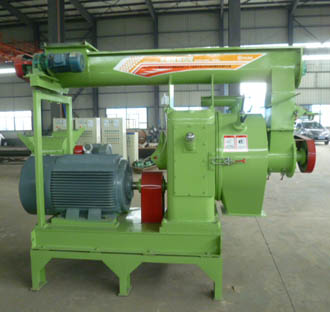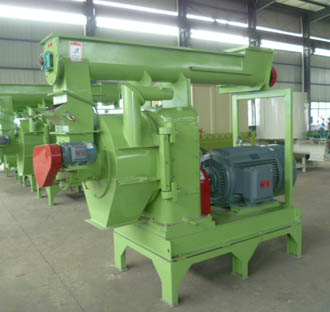 Features of biomass pellet mill
The ring die biomass pellet mill is equipped with three 3-phase electric motors: one for driving the conditioner, one for driving the pelletizing chamber, another for pushing the raw material into the pellet mill.
The feeding system can automatically convey the raw materials into the feeding hopper smoothly and evenly to prevent blockage.
The pelletizing system adopts oil adding system to realize the lubrication of main shaft without stopping the machine, which guarantees the constant work of biomass pellet mill.
The air cooling system (the conditioner) can lengthen 70% of ring die life span. It cools down the temperature inside pelletizing chamber, and also recycles dust and powder in pelletizing process for reproduction. This technology helps to save cost and increase productivity.
The biomass pellet mill can be used to process wood, sawdust, corn stalk, rice straw, and
various materials
. If you are interested, please contact us.
By Shirley Wang